The Personal Training courses that will make you a guru
Your clients want to be the hero of their training story, and to do that they need an all knowing fitness guru, this bundle of courses is the way you can become that person.
Personal Trainer Guru Bundle
Become a Personal Trainer
Movement Specialist

and make your client a

hero

by becoming their

guru

Start straight away

AIQ Level 2 Fitness Instructor

AIQ Level 3

Personal Training Diploma

AIQ Level 3

Pre Postnatal

AIQ Level 4

Strength and Conditioning Coach

Rule the Tool - Programmes and

1800+ exercises


HMAC - Anatomy and Biomechanics Mapping


Games for Pain - Movements that reduce pain




FASTER Hub Club

- Membership to a group where the courses keep growing but you don't pay again

Personal Training

Performance Programming

- The 1-1 key to writing brilliant programmes consistentl

y


Your own FASTER Hub (Rare)

FASTER Career long business support

The tough first year of business tasks


Learn and get assessed 1 to 1 (No group days!)

Go at your speed (accelerated pace is 12 weeks)

We will help you find a job, clients and support you once you start




Be part of our community for life

Payment plans available

Learn on the web or on our app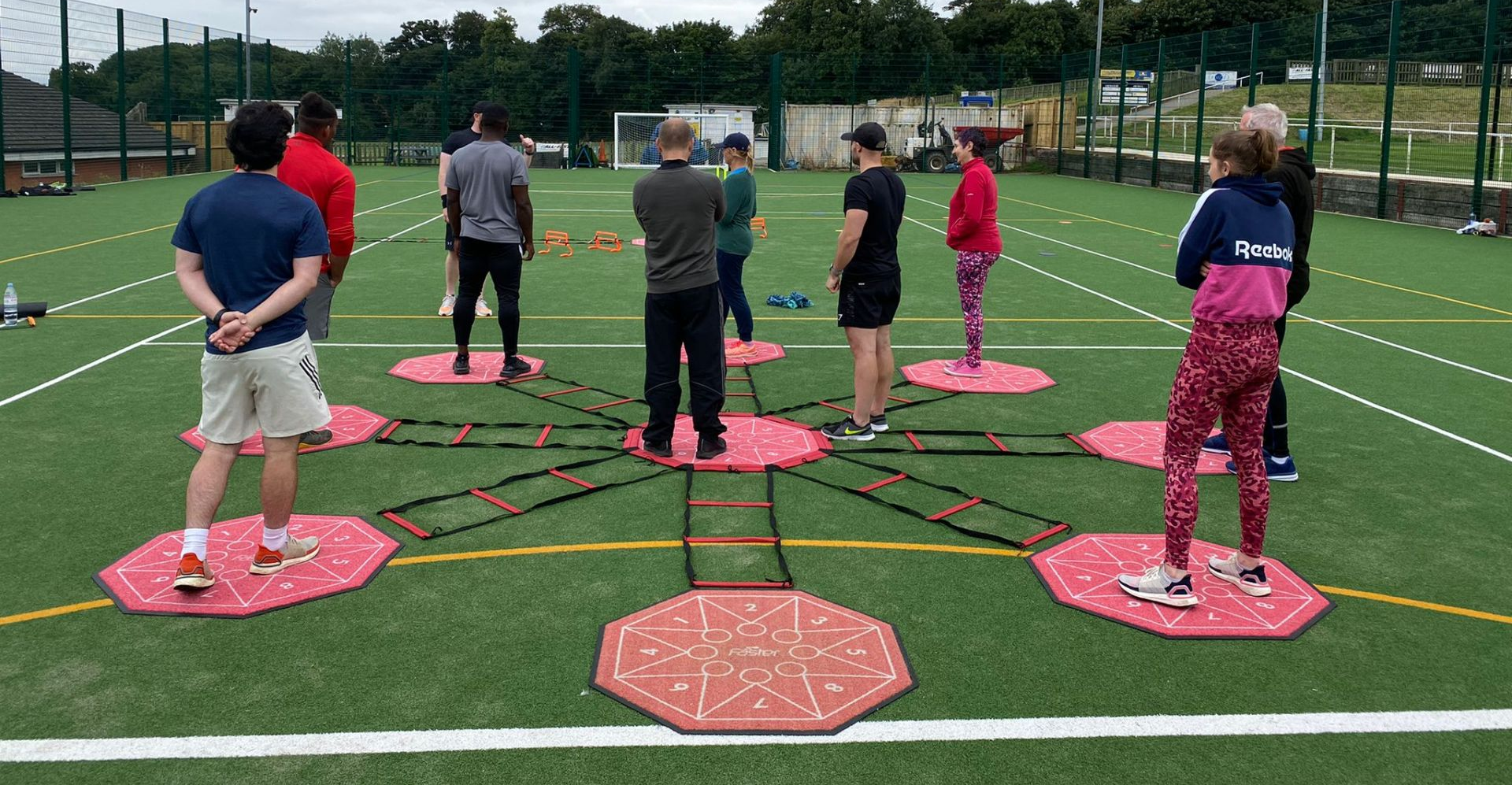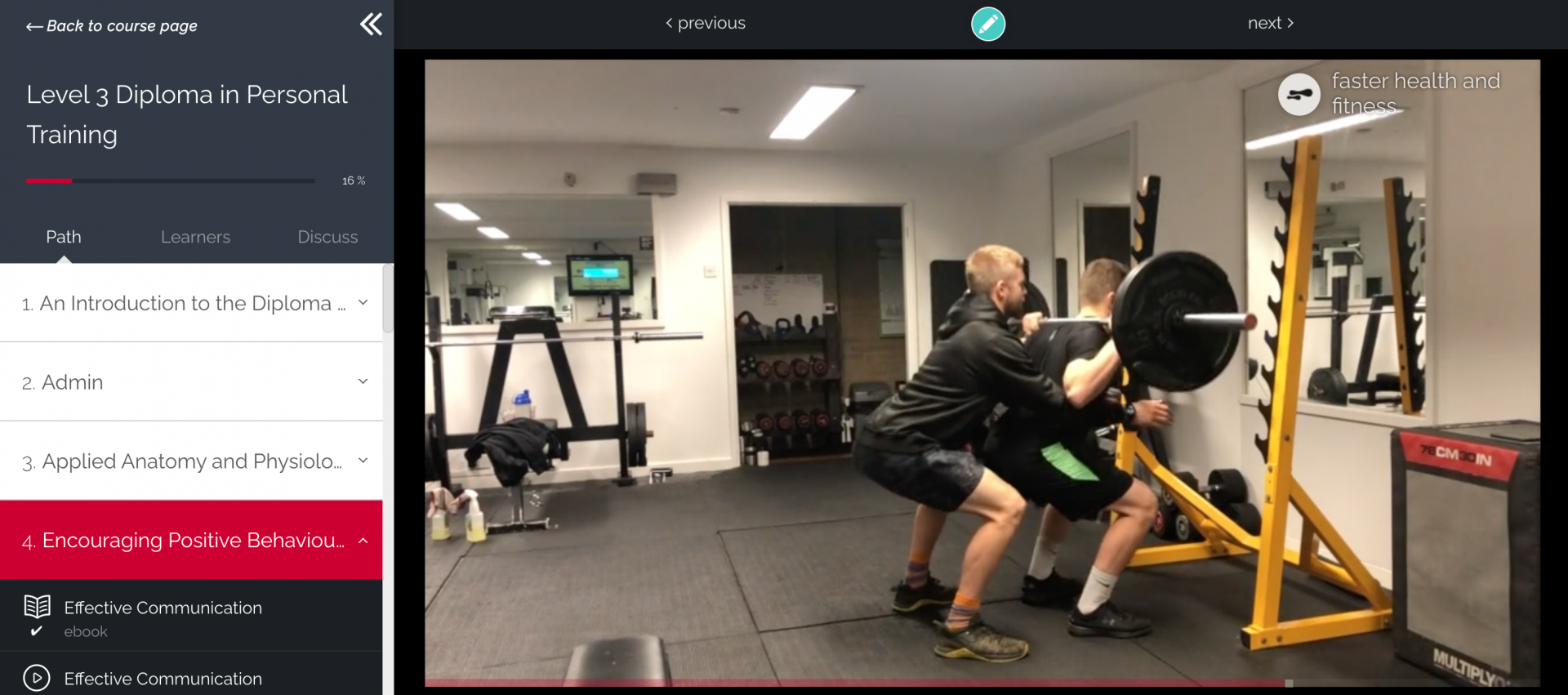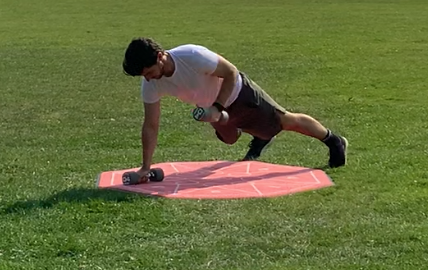 Examples of the course content
An Example of a Level 2 Gym Instructor Lecture
This module would be followed by tasks, and zoom calls. The associated ebook allows you to create a personal notes book in the system as well as highlight and ask direct questions from the book.
An Example of a Level 3 Personal Trainer Lecture
As with Level 2 this module comes with an ebook, tasks and a 1-1 Zoom follow-up. Also the Level 3 is working towards a comprehensive case study where programme design skills are vital.
An Example of a Level 3 Pre Postnatal Lecture
This course is taught all online and so you need to be able to use the lectures, the 1-1 zoom calls, 1-1 phone calls and the all the support in the website to make sure you get everything you can from this course
An Example of a Level4
S&C Lecture
Our S&C is taught online, but steps up to a level 4 standard. Expect to spend a lot of time 1-1 with your tutor as we push you to be the best evidence based S&C coach in the industry, the tasks are used to apply this.
An Example of a FASTER Montage Rule the Tool
Rule the tool is where we upload our exercise 'clusters' to give you ideas for exercise design.
An Example of a FASTER
Games for Pain Lesson
Games for Pain in a combination of three sets of knowledge. It takes you through the way pain is experienced in the body and brain. How injuries occur and move from acute to chronic and finally how to build engaging games to help clients move with confidence.
An Example of a FASTER Hub Training Lesson
Hub training is not a one-off course but a membership which you get as part of this package, without another fee, for your whole career. You will get your own hub posted, and invites to all the online course notes as well as the live get togethers.
An Example of a FASTER
HMAC Training Course
Our S&C is taught online, but steps up to a level 4 standard. Expect to spend a lot of time 1-1 with your tutor as we push you to be the best evidence based S&C coach in the industry, the tasks are used to apply this.
Fitness Programming Specialist
Run 1-1 exclusively by John Hard MSc, founder of FASTER. This course is based entirely on you as a trainer, and your product, which is your fitness programming.

Based on the success John has had coaching trainers from £30 sessions up to £140 plus. As well as helping trainers earn the maximum they can from Personal Training, he has also helped them move from an average gym floor trainer up to a reputation that has allowed his trainers to train Royalty, A-List Celebrities, International Athletes and clients who need a specialist trainer because of their illness or injury.

This course involves research, programming and regular 1-1 sessions with John on Zoom, to help you become an expert that has complete confidence in your programming, whoever you decide to train.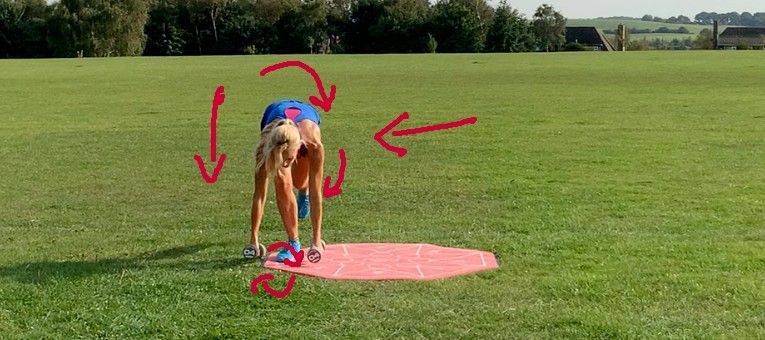 Our great offer
Become a Personal Trainer - Movement Specialist
Bundle description.
Still not sure? Get in touch
John Hardy Msc
Founder of FASTER Health and Fitness in 2006, John had a mission to change the industry by using education as a platform to improve people's lives. With an emphasis on building education that is scientifically accurate, applied in the real world and constantly growing. The science is held to a high and consistent level to ensure that students get to train their clients with integrity. His desire to make his students his showcase means that most of his courses involve an invite back for free system. To take this a step further, he created communities around all his courses, with people coming back for 10 years plus, and sharing everything from jobs to social nights in the Whatsapp groups and now on here.