WElcome to the MUTO / FASTER Introduction Course
Muto - 12 Week Programme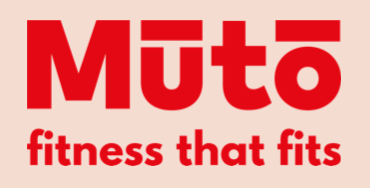 This course comes with 12 weeks of programming, its own FASTER hub and access to the family of Hub courses, and designed specifically for MUTO a company that finds high end clients for great Personal Trainers in the London and Three Counties area.
You can purchase this course without being interviewed and signed up by MUTO however passing will not guarentee that they will take you on, and the better advice is to contact
[email protected]
Who will be able to work you through the recruitment process, expectations on the business side of being a MUTO trainer and more.
The 12 Week Muto Programme
The FASTER Developed Muto Training Programme has been developed to help Muto trainers deliver the best in Person, in the home or park, Personal Training sessions.
Start anytime and watch the pre-recorded lectures or read the ebooks
Quizzes to help you see how well you have retained the information
Lectures ranging from technical skills through to how to build experience and programming
A supportive whatsapp group, and community run by MUTO
Live meet-ups for the MUTO trainers
Access to the FASTER hub club

Watch this video of John Hardy, teaching one of the pre-recorded lectures.
John Hardy MSc
Founder of FASTER Health and Fitness in 2006, John had a mission to change the industry by using education as a platform to improve people's lives. With an emphasis on building education that is scientifically accurate, applied in the real world and constantly growing. The science is held to a high and consistent level to ensure that students get to train their clients with integrity. His desire to make his students his showcase means that most of his courses involve an invite back for free system. To take this a step further, he created communities around all his courses, with people coming back for 10 years plus, and sharing everything from jobs to social nights in the Whatsapp groups and now on here.